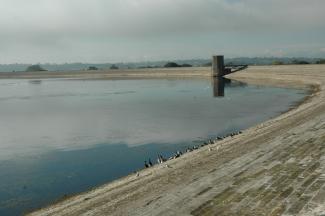 Fundamental in the future management is the conserving and enhancing of the natural resources within the Mendip Hills AONB. Key to delivery will be ensuring their responsible and sustainable use whilst meeting the needs of the community.
The Mendip Hills lies above an important limestone aquifer (an underground layer of water-bearing permeable rock) which makes an important contribution to drinking water supplies as well as supplying the hot springs in Bath. The three reservoirs, Chew, Blagdon and Cheddar, supply water to 1.1 million people and businesses in the Bristol Water area.
The Mendip Hills have long been exploited for stone, and its wide variety of rock types have been quarried in the past include lead, calamine, and zinc, iron, ochre and silver. Today quarrying is an important part of the Mendip economy. Callow Rock and Batts Combe are the two major quarries in the AONB both extracting Carboniferous Limestone for use as construction aggregates.
---