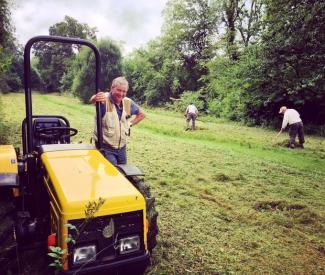 Agriculture, forestry, mining and quarrying have shaped the Mendip Hills over thousands of years. They help to retain many of the Hills' special qualities - its landscapes, archaeology and wildlife. Past farming practices have helped maintain important habitats including limestone grassland and heathland.
Land managers play a significant role in maintaining the special qualities of the AONB. 75% of the AONB is currently farmed. Many farmers are helping to conserve and improve important habitats through environmental stewardship schemes.
Woodland, including conifer plantations and natural broadleaved woods, covers 14% of the AONB and also contributes to the landscape character and biodiversity. The Forestry Commission manages the conifer plantations at Rowberrow, Stockhill and East Harptree to maximise timber production and public benefits.
---