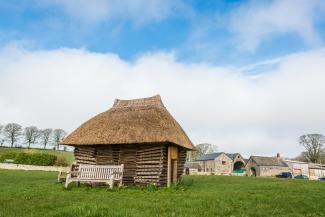 There has been human habitation in the Mendip Hills since the Mesolithic times, with evidence of human activity ranging from prehistoric settlements to World War II archaeology. The historical value of the area is incredibly rich and important with 198 Listed Buildings and 169 Scheduled Monuments.
Key cultural heritage include:
Archaeological sites of the Mesolithic (middle Stone Age) and Neolithic (late Stone Age)
Bronze Age barrows, a ritual landscape of national significance
Large Iron Age hill forts and smaller enclosures showing patterns of territories and lordships
Villages and towns with important historic buildings, such as churches
Quarries and pitted landscapes are evidence of lead mining and other mineral mining dating back over 2000 years
Field patterns reflecting the history of enclosure and settlement
Evidence of World War II
Traditional fairs, customs and cultural events.
---